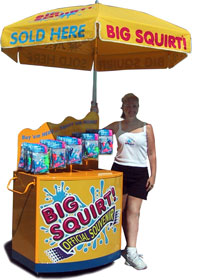 If you are looking for an exciting fun product to sell, then you are in the right place. For over 21 wet years, Big Squirt!® has been a super seller in the summer marketplace. Winner of souvenir and innovation awards, the Big Squirt! is your ticket to summer success.
Whether you have a specialty store, waterpark, themepark, FEC or party rentals, we have a program for you. Let Big Squirt! put a smile on your customer's face.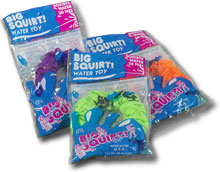 When you sell the Big Squirt!, it becomes a part of the experience and a souvenir of the fun time had at your park. Big Squirt! has many fun programs to choose from. You can start out with a display of 24 carded toys or create an entire participatory water play attraction. We provide everything you need.
Check out all of our themed Big Squirt! Fill Stations and the Mobile Sales Cart. Food and beverage locations can now display and sell the Big Squirt! with the colorful Mobile Sales Cart.
Group sales can be more profitable by upselling private parties with an imprinted official Big Squirt! souvenir.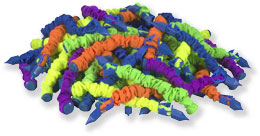 Birthday parties instantly become more colorful and fun with the Big Squirt! Birthday program. Everything you need to have a memorable party is in one convenient package. Every guest of the party takes home a special Happy Birthday Big Squirt!
Only the Big Squirt! lets your guests take the water fun home!
© 2013 Big Squirt! Inc.